This section contains lists of books, films and websites that may be helpful when digging deeper into the wonderful world around us, to get closer to nature and closer to understanding our own nature too.  We hope you find inspiration here and look forward to hearing your recommendations too.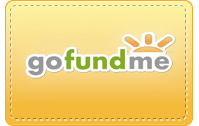 Garden safety      Tools/tool care        Garden design software
RHS Gardening advice   Plantlife   Birdwatching   Square Foot Gardening
Trellis – supporting health through horticulture
  Thrive – using gardening to change lives
Earthworm Society of Britain                      Bumblebee Conservation Trust
National Hedgelaying Society            Dry Stone Walling – In Scotland UK
Hedgehogs         Clouds          Cactus and Succulents     Permaculture
  Lunar planting    Basket Making     Fungi
Gardeners' World          Nature in Art       Nature photography
Aquaponics          No-Dig Gardening          Container Gardening
Gardening and nature books can often be found in good condition and for little cost in charity shops or enjoyed from your local library.  Here are some you might like to look at:
The Principles of Horticulture – Adams, Bamford, Early – could almost be subtitled the principles of Auticulture.  If you have an interest in gardening and an autistic spectrum condition, this could be the book to spark your interest into action.  If you want to do gardening to get out more, get out to find this book and if you are not interested in gardening, why are you here?  ISBN 978-0-08-096957-2
How to Enjoy Your Weeds – Audrey Wynne Hatfield is a real nature lover's guide to understanding what you have to work with, rather than against, to get the best understanding of your growing space.  First published in 1969.
The Soul of Soil – Grace Gershuny and Joe Smillie help you to get to the root of it all in an in-depth discussion of why we need to understand and respect the soil that houses our crops.  Great understanding in (mostly) clear terms.  ISBN 1-890132-31-4
Wildlife Friendly Plants – Rosemary Creeser will help you to choose plants that are beneficial to the wildlife we all need, whether your space is large or small.   ISBN 1-84340-093-6
RHS Fruit and Vegetable Gardening by Michael Pollock will help you to begin and increase cropping with confidence for years to come.  ISBN 0-7513-3683-1
Field Guide to the Bumblebees of Great Britain and Northern Ireland by Mike Edwards and Martin Jenner is a comprehensive and easy to follow guide that will help you to get so much more from observing the bees in your garden and when out exploring.  ISBN978-0954971311
The Allotment Book – Andi Clevely gives an excellent and concise round-up of essential advice to begin and keep growing.  ISBN 0-00-720759-X
Composting – Dick Kitto – clearly a man who calls a spade a spade and so he goes on to give clear practical advice on a subject that causes great mystery to many – not our Dick, though.    ISBN 0-7225-0926-X
The Healing Garden – a Practical Guide for Physical and Emotional Well-Being – by Sue Minter will be well received by anyone who comes alive and feels more relaxed when in the garden, giving good, practical reason why that might be.  ISBN 1-903-91941-X
Butterflies and Moths in Britain and Europe – David Carter is a beautiful book in itself but gaining further insight to help enjoy your connection with nature is a bonus.  ISBN  0-330-26642-X
How to Draw Flowers and Trees in Simple Steps – Denis John-Naylor, Janet Whittle and Penny Brown offers the chance to learn how to draw for even the most optimistic aspiring artist.  ISBN 978-1-84448-876-6
The Wild Flower Key -Francis Rose – Clare O'Reilly is worth tackling for the way it brings flower identification to life wherever you go afterwards.  ISBN 978- 0-7232-5175-0
Bird Songs and Calls of Britain and Northern Ireland – Geoff Sample comes with bird calls on CD and will help to bring your knowledge and outdoor experience even more to life.  ISBN 0-00-220037-6
RSPB Handbook of British Birds – Peter Holden, Tim Cleeves gives clear and relevant information for knowing your bird life.  ISBN 0-7136-5713-8
Tricks With Trees – Ivan Hicks, Richard Rosenfeld will change the way you see trees and their potential.  Amazing and inspiring.  ISBN 9-781862-057340
Avian Architecture, How Birds Design, Engineer and Build – Peter Goodfellow will impress bird watchers and the technically-minded alike as the book deconstructs nest building methods for a deeper understanding than you might think possible on the subject.  Truly wonderful.  ISBN 978-1-908005-84-7
Woodcut – Bryan Nash Gill – if you don't find yourself looking differently at the grain in wooden doors and furniture after reading this, then you missed the point.  ISBN 978-1-61689-048-3
The Organic Salad Garden – Joy Larkcom – despite the print being a little harsh on my eyes, the content will make even the most ardent fan of stodgy food want to grow and eat salad.     ISBN 0-7112- 2204 5
Jekka's Complete Herb Book – Jekka McVicar has a good, clear layout covering herb favourites as well as introducing a wider selection for use in a number of activities other that growing and eating.  This could really develop your wider interest in herbs and gardening. ISBN 978-1-84509-370-9
The Practical Woodworker – Steven Corbett is ideal for gaining the information necessary for building planters, raised beds and garden furniture – perhaps even a good bench to rest on after a hard day gardening…  ISBN 1-84309-687-0
Snowball Oranges – Peter Kerr for when you've worked hard in your garden and built a bench to rest on, you will need an amusing and enjoyable sojourn along with the author as he recounts the experience he had after moving his family to develop an orange farm in Spain.  A fairly tenuous horticultural connection but a jolly good read and plenty of our goal to understand life. Enjoy.  ISBN 978-1-84953-025-5
These days it is easier than ever to access films like those listed here.  Libraries, charity shops and online sellers often have them, or ask a friend if they have a copy to view.  Again, these are personal choices but are reflective of the vast array of resources available to brighten our days.  We hope you find something that interests you and welcome your suggestions to add to our list.
Rivers and Tides is a 1991 film by Thomas Reidelsheimer, giving insight into the works of Andy Goldsworthy, one of Britain's best known sculptors working with entirely natural materials, such as ice, stone, leaves and wood.
The Private Life of Plants is a BBC nature documentary series written and presented by David Attenborough, first shown in the United Kingdom from 11 January 1995.
An Inconvenient Truth is a 2006 documentary film directed by Davis Gugenheim about former US Vice President Al Gore's campaign to educate citizens about Global warming.
Winged Migration is a 2001 documentary about the migratory patterns of birds.
Vanishing of the Bees is an eye-opening account of the declining Bee population.