This section lists words and phrases that you may encounter in your various horticultural pursuits.  Some may help you choose what aspects appeal to you the most and offer links where you can extend your research.
We look forward to your suggestions too so we maintain our goal of constant growth!
A B C D E F G H I J K L M N O P Q R S T U V W X Y Z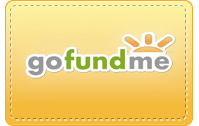 Annual – A plant that completes its life cycle (germination – flowering – seeding – dying) in one growing season
Biennial – A plant that flowers and dies in the second growing season after germination.
Compost – 1) A potting medium comprising a mixture of loam, sand (sometimes peat but normally stated when this is left out), leaf mould or other ingredients. 2) An organic material rich in humus formed by decomposed plant remains and other organic material
Cultivar – Short for a 'Cultivated variety' or cv.
Dibber – A tool used to make holes in soil or potting compost into which seedlings or cuttings are inserted.
Drill – A narrow, straight furrow in the soil into which seeds are sown or seedlings planted.
Earthing up – Drawing soil around the base of a plant to help prevent wind rock, to blanch the stems or to encourage stem rooting.
Fungicide – A chemical that kills fungi, especially those responsible for plant diseases.
Germination – The physical,chemical changes that take place as a seed starts to grow and develop into a plant.
Ground cover – Usually low-growing plants that quickly cover the soil surface and suppress weeds.
Half-hardy – Implies that a plant is generally better able to survive lower temperatures than a plant described as Tender.
Hardening off– Letting a plant grow accustomed to cooler, outdoor conditions after being raised under cover.
Hardy – Able to stand year-round conditions, including frost, without need for protection.
Herb – A plant grown for medicinal or flavouring properties or scented foliage.
Hydroponics – Growing plants in dilute solutions of nutrients without need for soil.
Irrigation – A general term for watering or use of a system of basins, channels or sprinkler system to provide a controlled supply of water to plants.
Your suggestions are welcome
Knot-garden – Beds laid out in a formal, often complex, pattern, formed from dwarf hedges or clipped herbs.
Leaf mould – Fibrous, flaky material derived from decomposed leaves, used as an ingredient in potting media and as a soil improver.
Mulch – A material applied in a layer to the soil surface to suppress weeds, conserve moisture and maintain a preferably cool, even root temperature.
Nursery bed – An area used for germinating seeds or growing on young plants before planting them out in their permanent positions.
Nutrients – Minerals (mineral ions) used to develop proteins and other compounds required for plant growth.
Organic – 1) Crop production and gardening without the use of synthetic or non-organic materials. 2) Mulches, composts or similar materials derived from plant materials. 3) Compounds containing carbon derived from decomposed plant or animal organisms.
Photosynthesis – The production of organic compounds required for growth in plants by a complex process involving chlorophyll, light energy, carbon dioxide and water.
Potting on – Transferring a plant from one pot into a larger pot.
Pricking out – The transferring of young seedlings from where they have germinated in beds or pots to positions where they have room to grow on.
Propagator – A structure that provides a humid atmosphere for raising seedlings, rooting cuttings or other plants being propagated.
Quarteres rosette – A rosetted flower with the petals arranged in four, more or less, equal sections.
Rhizome – A specialised, usually horizontally creeping, swollen or slender, underground stem that acts as a storage organ and produces aerial shoots.
Root – The part of a plant normally underground, that anchors it and through which water and nutrients are absorbed.
Stamen – The male reproductive organ in a plant, comprising the pollen producing Anther and usually its supporting Filament or Stalk.
Stigma – The point at which fertilization is received.
Sucker – A shoot that arises underground from a plant's roots or an underground stem.
Tendril – A modified leaf, branch or stem, usually filiform (long and slender) And capable of attaching itself to a support (climber).
Terrarium – An enclosed container made from glass or plastic in which plants are grown.
Thinning – Removal of seedlings, shoots, flowers or fruit buds to allow stronger growth of the remainder.
Tilth – A fine, crumbly surface layer of soil produced by cultivation.
Top dressing – An application of fertilizer, compost or fresh soil around a plant to replace lost nutrients.
Underplanting – Low-growing plants placed beneath larger, taller plants.
Vermiculite – A lightweight mineral allowing good water retention and aeration when added to compost.
Whip – A young seedling or grafted tree without lateral branches (or side shoots).
Your suggestions are welcome
Your suggestions are welcome
Your suggestions are welcome